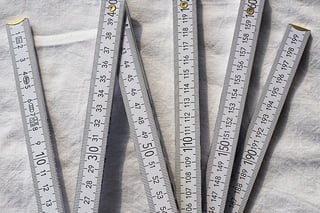 There are a lot of options when it comes to bedding. But even with all of the options available, it can still be difficult to find exactly what you need.
That's why American Bedding Manufacturers makes customized mattresses in addition to our traditional camp mattresses, dorm mattresses and hospitality mattresses.
Every camp, mission, shelter and dorm is a little different, so why would we expect each facility to want the same mattresses and replacement mattress covers?
Once you've researched all of your mattress options and determined that custom is the way to go, your next steps are very important. These steps can be broken down into two categories: measurements and materials.
For example, if you contact American Bedding about a custom mattress order, we'll ask you two questions:
What size should the mattress be?
What materials do you want the mattress made from?
We have some tips that will prepare you to answer those questions and ultimately create a customized product that you're completely happy with.
Measurements
Several factors play into what size your choose for your mattress. Here are the main ones:
The space. How large or small is your facility? Decide how many beds you're planning to put in each room or housing unit and how you plan to configure the space. This will help you settle on size that fits the space to a tee.
The bed frames. If you already own unusually sized bed frames, and you're buying mattresses for them, then be sure to accurately measure the bed frames. If you don't have beds yet, research your options before settling on a size for your custom mattresses. Imagine how inconvenient it would be to order a bunch of custom-size mattresses and then be unable to find beds that fit them properly!
Your clients. Obviously, there's a major difference in size between children and adults, but there's also a broad range of sizes among just children and just adults. Think about the size of a college athlete or a military service member compared to an elderly man or woman. The weight and height differences will vary drastically. These are things to consider when you're deciding what size your mattresses should be. Are college basketball players sleeping in your beds? If so, your mattresses better be more than 6 feet long! Are children sleeping in your beds? Then, save yourself the space, and design your mattresses slightly shorter and more narrow.
Materials: Foam, Fiber, Vinyl and Nylon
Foam or fiber? Vinyl or nylon? And what about innerspring mattresses?
The answers to these questions are not black and white. As with measurements, you need to consider your clients when you're choosing materials for your custom mattresses. While you may prefer the density of foam, if you have 10-year-old campers sleeping on your beds for two months out of the year, there's no reason to pay for the high-density support of a foam mattress. Your campers will definitely not notice the difference.
However, with this same market, mattresses that are stain resistant, waterproof, easy to clean, and anti-bacterial are popular. American Bedding offers these qualities in our vinyl, nylon, OX-P, SoFlux OX and SoFlux OX-P mattresses.
While foam and fiber are easy to customize for size and shape, innerspring customization is more technical. Orders for innerspring mattresses are most common with customers who are trying to meet exact specs for bid purchases.
Here are two ways American Bedding simplifies the complex process of customizing innerspring mattresses:
We carry the springs in a variety of sizes, not just the standard twin mattress size.

Our sales team works with you to help you understand the technical data associated with your specific need.
Even if you're customizing something other than the innerspring mattress, we'd love to help you out! Give us a call at (800) 203-2507, or contact us online. Want to browse a catalog? Click on the banner below!