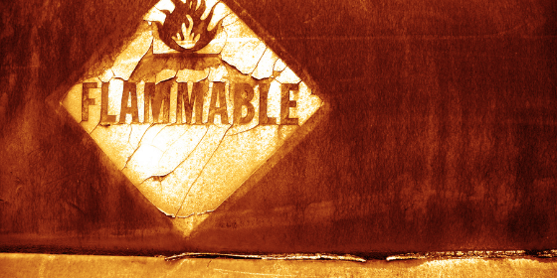 Have you ever heard of the 16 CFR before? When manufacturing furniture and mattresses, there is much more that goes into the process other than creating, designing, and logistics. At American Bedding, we have to keep in mind other things like safety standards, federal protocols, and compliance measures to keep those who use our products safe and at ease.
The 16 CFR is the safety standard for open flame mattress testing and is critical for your facility's safety and the protection of your guests. Keep reading to get a better understanding of what this standard is exactly and why it's important for your facility.
What are mattress safety standards?
I'm so glad you asked. For mattresses and mattress pads, 16 CFR 1633 is the federal flammability standard manufacturers must adhere to for open flame mattress testing. 16 CFR 1633 stands for: Title 16 Code of Federal Regulations Part 1633, and all mattresses must pass this test. This standard has been in effect since July 1, 2007, and is an act of Congress and the Consumer Products Safety Commission (CPSC).
Why is this standard important?
A mattress that does not pass this test is considered to be non-compliant and cannot be sold for distribution. This is because complying with the flammability standard saves lives and protects your facility, shelter, or organization from liability.
As a facility director, you are assuming responsibility for ensuring the mattresses you equip your location with are code compliant and safe for those who will be using them. If your mattresses are not up to code and your facility catches fire, then you could be liable for any injuries or damage that result from the fire. We manufacture all our mattresses within these safety standards in order to be as proactive as possible to help prevent any damage or liability to your furniture, facility, or residents.
Demystifying the 16 CFR
According to 1633.1, "The purpose of the standard is to reduce deaths and injuries associated with mattress fires by limiting the size of the fire generated by a mattress set during a thirty-minute test."
This standard is in place simply to protect you, your residents, guests, and the facility. And since the safety of those staying in your shelter, dorm, camp, or mission is in your hands, it's easy to see why the 16 CFR 1633 is so important! It might be time for you to consider replacing any mattresses purchased or donated before 2007 when this law went into place and replacing them with mattresses up to code.
Check out our best-selling camp and dormitory mattresses to get started!
At American Bedding Manufacturers, all of our mattresses have the 16 CFR 1633 label to keep those using your mattresses protected and to ensure your mattresses are up to standard. We've been in the mattress industry for 25 years, so we know the ins and outs of the mattress business and safety standards. Give us a call at (800) 203-2507, or click below to request a catalog to learn more.