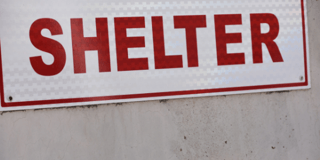 Our goal at American Bedding Manufacturers is to set your mission or shelter up for success this new year. We are thrilled to help aid in the great work you're doing for your community! Whether you're looking to restock your mission or shelter with durable furniture for the coming year, or searching for key furniture accessories to maximize your space and maintain guests' comfort and safety, keep reading for our guide to equip your shelter with the furniture you need this year.
The Need
At the beginning of every year, it's important to assess the condition of your shelter's furniture and accessories. It may be time for a refresh of your institutional furniture or an opportunity to start with a clean slate. Be on the lookout for better ways to maximize your space and keep guests comfortable, safe, and warm— especially during the winter months.
If you're experiencing the wear and tear of your shelter furniture after many guests have utilized your facility this winter, it may be time to upgrade to a higher-quality, longer-term solution to keep things going. Our furniture is top-of-the-line and offers a variety of features that make our products durable and long-lasting. Keep scrolling for a list of our key features that make our furniture the best bet for your shelter.
What makes American Bedding's furniture high-quality and durable?
Easy to clean

Bed bug proof design

Waterproof mattresses

Made with recyclable materials

Multi-layer core for cushion and support
Check out more key attributes of our furniture here.
Our Shelter Furniture Picks
Like what you've seen so far? Keep reading to check out a few of our favorite furniture items for shelters and why we think they stand out above the rest:
These top furniture picks for shelters like yours, and many more, are available online with more details and features to dig into for your shelter's unique needs. Check out our Complete Guide to Buying and Maintaining Mattresses & Institutional Furniture here for more information to get started.
American Bedding Manufacturers is the best choice for durable furniture for your shelter or mission this year. Whether you're looking to order new bulk mattresses or maintain the furniture you already have, our team is here to help meet your furniture needs!
With the beginning of a new year, be the first to know about our 2022 Buyer's Guide! It has all the information and deals you need to skip the stress and buy the best. Sign up today to be the first to know when the Buyer's Guide releases!