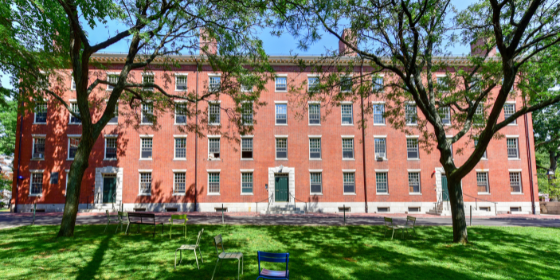 While students live in dormitories for a relatively short portion of their life, ensuring their experience is exciting and studious can only happen with a good night's sleep plus a comfortable living area. At American Bedding, we can help outfit your college or university with the perfect college dorm furniture that's stylish, durable, and sure to last for many years.
Keep reading along as we highlight the key pieces of furniture your institution should stock up on this summer to prepare for the coming school year.
For those looking for an aesthetically pleasing look to their dorm furniture without losing durability, then this Platinum Series bunk bed is the right one for you! These bunk beds are welcoming and comforting and will allow residents to have more floor space in their dorm for other furniture, accessories, or items from home! These Platinum bunk beds also have built-in features that make them antibacterial, easy to clean, and bed bug resistant. This series is a no-brainer for your college students as they get their footing on campus and need a homey and comfortable space to call home.
No college student wants to feel like their room is sterile or unfamiliar, therefore; having the right dorm furniture in place can help their room feel homey! Our Platinum nightstands create a soft and welcoming environment while providing optimal storage for your college students. These nightstands are also heavy-duty with no raw metal edges ensuring long-lasting safety semester over semester. Additionally, the top drawer is lockable so that college students feel a sense of privacy and ownership while sharing a room with a new or old roommate.
For the optimum residential feel, provide your students with the perfect place to sit and study in their dorm room while also offering additional storage options. This particular desk provides ample space for a lamp, books, and other necessary items to make your dorm feel comfortable without being too crowded. This desk provides a lockable center drawer with a 3-compartment tray so that students can stay organized, tidy, and studious all semester long!
Providing colleges and universities with heavy-duty, durable dorm room furniture without sacrificing the appeal and residential aesthetic that helps students feel more at home is our mission. Learn more about these best-selling pieces of furniture for your university (and many more!) by downloading our Buyer's Guide. It breaks down the key pieces of furniture and mattresses we offer with the highlighted features throughout to make your purchasing decision a breeze.