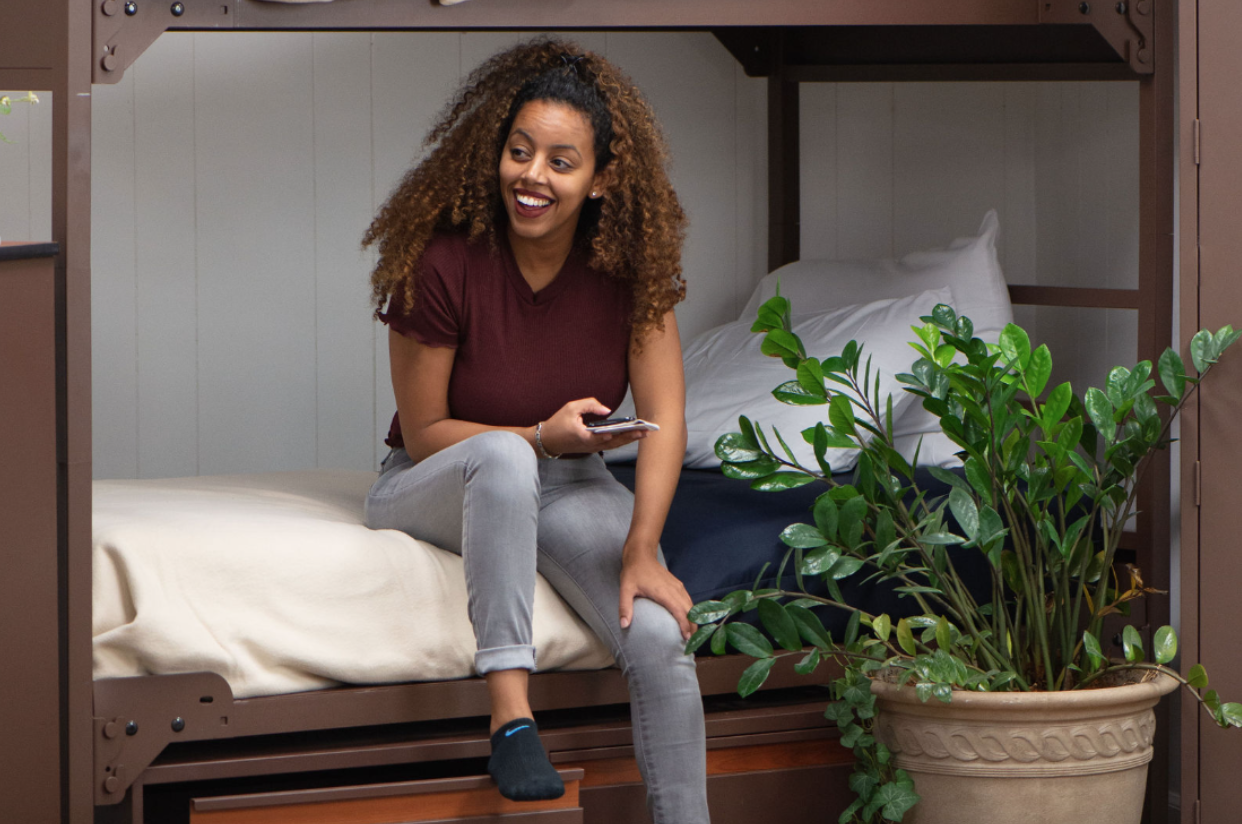 We are thrilled to share the release of our newest product guide from American Bedding Manufacturers - a company with a remarkable 25-year track record in providing world-class bedding solutions. Our unwavering commitment to quality and safety has endeared us to loyal customers around the globe who trust us to deliver products that embody a perfect synthesis of comfort, style, and safety. Our latest product guide is brimming with an unparalleled range of bedding that cater to all kinds of industries. With devoted attention to detail, we have crafted each product using state-of-the-art technology to ensure maximum durability and comfort. Our mattresses are waterproof, bedbug-proof, and antibacterial and come in a variety of styles to fit any budget.


Our latest Product Guide provides an easy overview of our products, all of which are designed for maximum comfort and long-lasting durability.
Highly durable innerspring core mattress with waterproof, bedbug-proof cover.
Features:
M

ulti-layer core for cushion and support

W

aterproof, bed bug proof,

antibacterial cover available

Dur

able, supportive spring unit

Tem

pered wire used in constr

uction

Durable steel innerspring core
Available in a wide variety of core specs to meet the needs of your facility and budget
4500 Series Bunk Beds — demountable design, sleek aesthetic, and heavy-duty capabilities for institutional housing facilities.
When it comes to institutional housing facilities, the need for value, strength, and durability is front and center. The model 4500 series steel camp bunk beds deliver these qualities and more. Engineered specifically for the unique needs of supportive housing facilities, camps, and other rugged environments, these bunk beds will withstand rigorous use and sanitation time and again.
The Platinum Bunk Bed can easily be converted into the Platinum Metal Single Bed giving customers the flexibility to meet the specific needs that their facility may face. The Platinum Single Bed also features an adjustable spring base that allows it to be used as a 75" or 80" XL bed while maintaining the durability of a 400 lb. weight capacity per sleep surface.
It's no secret that metal furniture and bunk beds take a beating in summer camps, rehab facilities, and institutions. The Platinum Collection Steel-Construction Furniture withstands the toughest of environments, providing tasteful design and rugged durability in seamless harmony. The Platinum Collection allows you to provide your facility with the strength of steel furniture and the dignity of a warm, residential look
We offer hospitality pillows, blankets, sheets, and other items needed to complete your facilities bedding needs.
Did you know? We also provide professional installation services to give peace of mind for all your setup needs.
For more information about American Bedding Manufacturers' product offerings or questions about our buying process, feel free to contact us at any time through email or phone.